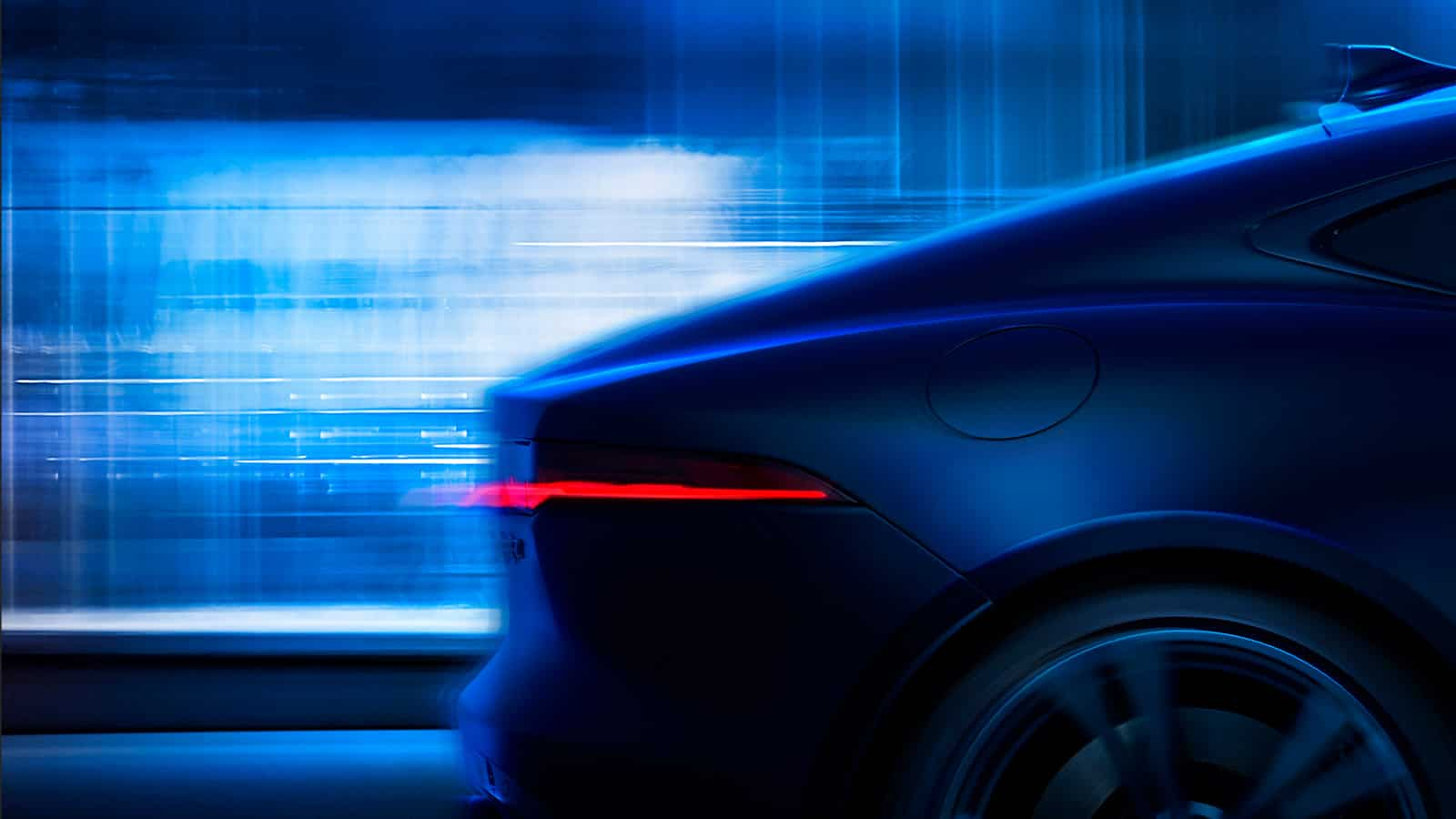 JAGUAR F‑TYPE
The most beautiful British sports car encapsulates an illustrious racing bloodline.
European model shown
CELEBRATING JAGUAR SPORTS CARS WITH THE FINAL JAGUAR F-TYPE.
EXTERIOR DESIGN
Lean, elegant and athletic from any angle.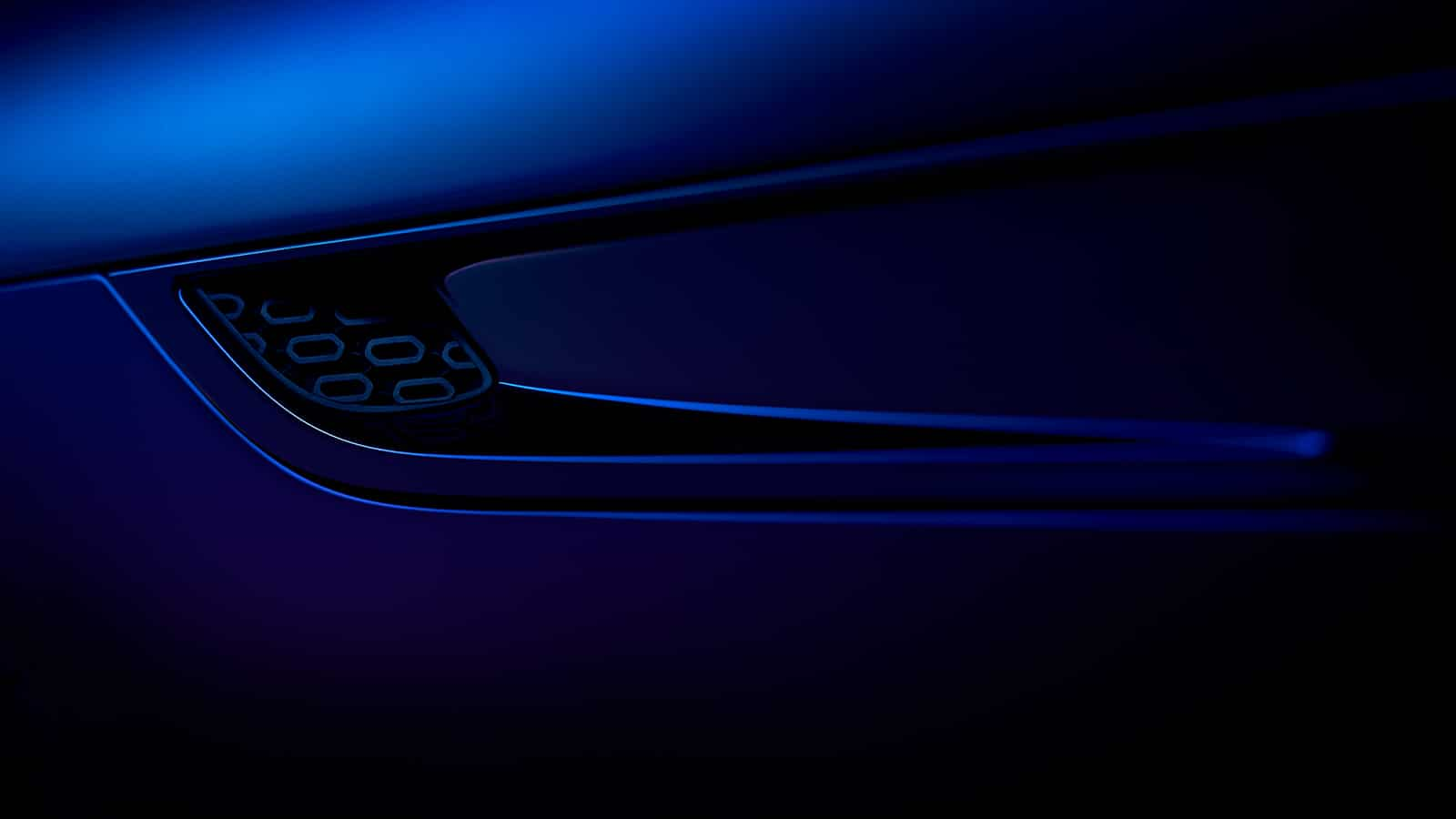 A SENSE OF THEATER

Premium LED headlights with signature Daytime Running Lights meld into the Jaguar F‑TYPE aerodynamic lines.

AN ICONIC DESIGN

Fender vents feature the iconic Jaguar leaper, staying true to our principles of making performance-led design as eye-catching as possible.

UNMISTAKABLY JAGUAR

There's something enticing about the sheer beauty and attention to detail of the monogram pattern found in the LED tail lights.
INTERIOR DESIGN
Luxurious craftsmanship and harmonizing details conjure a connection you will never forget.
EXCLUSIVITY AND COMFORT

Quickly settle into your car with available heated and cooled 12-way seats featuring memory function. The option of heating or cooling provides even greater comfort.

INTENSITY AND JOY

Configurable cabin lighting provides an additional touch of personalization through a choice of five colors. Standard on F-TYPE 75 and F-TYPE R75.

HERITAGE AND LUXURY

The scripted glovebox button and the embossed Jaguar leaper on the Windsor leather performance seats are subtle nods to the Jaguar F‑TYPE heritage.
PERFORMANCE WITHOUT COMPROMISE

Jaguar F‑TYPE is powered by the most thrilling engines. The engine range includes the supercharged V8 444 HP and V8 575 HP. Your engine choice is dependent on the F‑TYPE model chosen.

DYNAMICS WITH TRUE JAGUAR AGILITY

Dynamic technologies underpin the Jaguar F‑TYPE agile driving experience. All Wheel Drive delivers confident handling on the road. Electronic Active Differential with Torque Vectoring by Braking delivers agility and capability through the corners. Configurable and Adaptive Dynamics will optimize your driving experience4.

All Wheel Drive only comes with F-TYPE 75 and R75, F-TYPE P450 R-Dynamic comes as RWD

SEAMLESSLY INTEGRATED TECHNOLOGY

The 12.3" Interactive Driver Display showcases a full 3D map, driving information, navigation updates or your media. With Connected Navigation Pro, real‑time traffic updates and search are readily accessible. Save your favorite places, use multi‑touch gestures to explore maps and stay up to date5.
CHOOSE YOUR JAGUAR F‑TYPE
Choose Jaguar F‑TYPE R‑Dynamic or one of two exclusive editions to explore both visceral performance and the car's legendary heritage. All are available as either Coupe or Convertible.
JAGUAR F‑TYPE R75 COUPE

– R Body Kit
– Red Brake Calipers
– R Branded Leather Steering Wheel
– 12-way Heated and Cooled Electric Memory Front Seats
– Switchable Active Exhaust
– Windsor Leather Performance Seats
– Suedecloth Headlining and Sunvisors
– Interior Black Pack
– Premium Cabin Lighting
– Two-Zone Climate Control
– Keyless Entry
– Fixed Panoramic Roof
– Black Exterior Design Pack
– Garage Door Opener (HomeLink®)
– Blind Spot Assist4
– Rear Traffic Monitor4

European model shown

JAGUAR F‑TYPE R75 CONVERTIBLE

– R Body Kit
– Red Brake Calipers
– R Branded Leather Steering Wheel
– 12-way Heated and Cooled Electric Memory Front Seats
– Switchable Active Exhaust
– Wind Deflector
– Windsor Leather Performance Seats
– Suedecloth Headlining and Sunvisors
– Interior Black Pack
– Premium Cabin Lighting
– Two-Zone Climate Control
– Garage Door Opener (HomeLink®)
– Exterior Black Design Pack
– Blind Spot Assist4
– Rear Traffic Monitor4

European model shown
JAGUAR F‑TYPE 75 COUPE

– Exterior Black Design Pack
– Premium LED Headlights with Signature Daytime Running Lights
– Heated Leather Steering Wheel
– 12-way Heated and Cooled Electric Memory Front Seats
– Switchable Active Exhaust
– Windsor Leather Performance Seats
– Suedecloth Headlining and Sunvisors
– Interior Black Pack
– Premium Cabin Lighting
– Two-Zone Climate Control
– Keyless Entry
– Fixed Panoramic Roof
– Powered Tailgate
– Garage Door Opener (HomeLink®)
– Blind Spot Assist4
– Rear Traffic Monitor4

European model shown

JAGUAR F‑TYPE 75 CONVERTIBLE

– Exterior Black Design Pack
– Premium LED Headlights with Signature Daytime Running Lights
– Heated Leather Steering Wheel
– 12-way Heated and Cooled Electric Memory Front Seats
– Switchable Active Exhaust
– Windsor Leather Performance Seats
– Suedecloth Headlining and Sunvisors
– Interior Black Pack
– Premium Cabin Lighting
– Two-Zone Climate Control
– Garage Door Opener (HomeLink®)
– Blind Spot Assist4
– Rear Traffic Monitor4

European model shown
JAGUAR F‑TYPE R‑DYNAMIC COUPE

– R-Dynamic Body Pack
– Premium LED Headlights with Signature Daytime Running Lights
– Heated Leather Steering Wheel
– 12-way Heated Electric Memory Front Seats
– Switchable Active Exhaust
– Two-Zone Climate Control
– Keyless Entry
– Fixed Panoramic Roof
– Powered Tailgate
– Exterior Black Design Pack
– Auto-Dimming, Power Fold, Heated Door Mirrors with Memory
– Garage Door Opener (HomeLink®)
– Blind Spot Assist4
– Rear Traffic Monitor4

European model shown

JAGUAR F‑TYPE R‑DYNAMIC CONVERTIBLE

– R-Dynamic Body Pack
– Premium LED Headlights with Signature Daytime Running Lights
– Heated Leather Steering Wheel
– 12-way Heated Electric Memory Front Seats
– Switchable Active Exhaust
– Two-Zone Climate Control
– Keyless Entry
– Exterior Black Design Pack
– Auto-Dimming, Power Fold, Heated Door Mirrors with Memory
– Garage Door Opener (HomeLink®)
– Blind Spot Assist4
– Rear Traffic Monitor4

European model shown