Updating the software in your Jaguar gives you access to the latest features and services of your infotainment system.
HOW TO ENABLE WIRELESS SOFTWARE UPDATES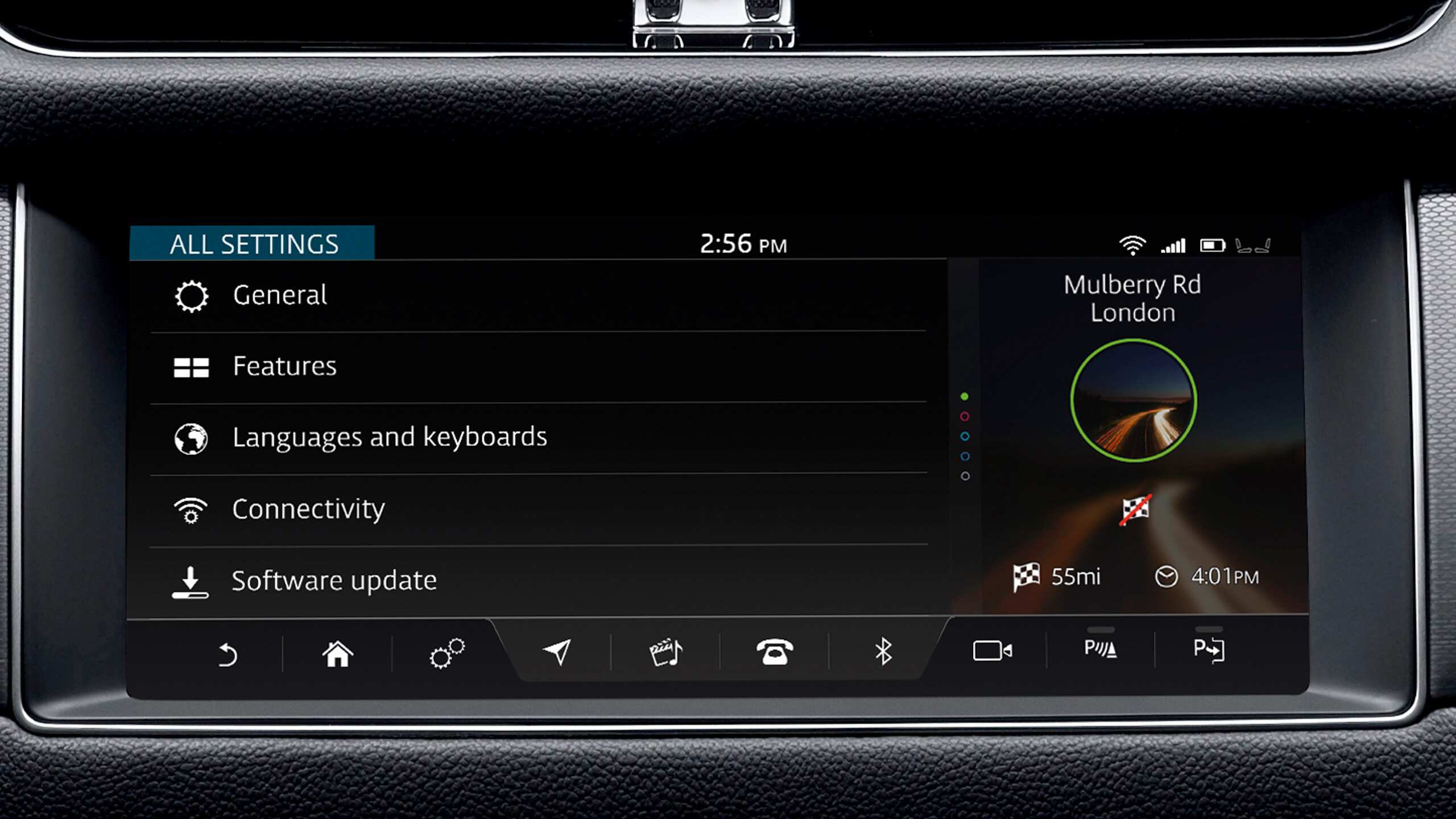 1. CONNECT
Press the 'Settings' icon on your touchscreen and select 'All Settings'. Continue to the 'Connectivity' menu and turn your mobile data to 'On', or activate your vehicle's Wi-Fi.
European model shown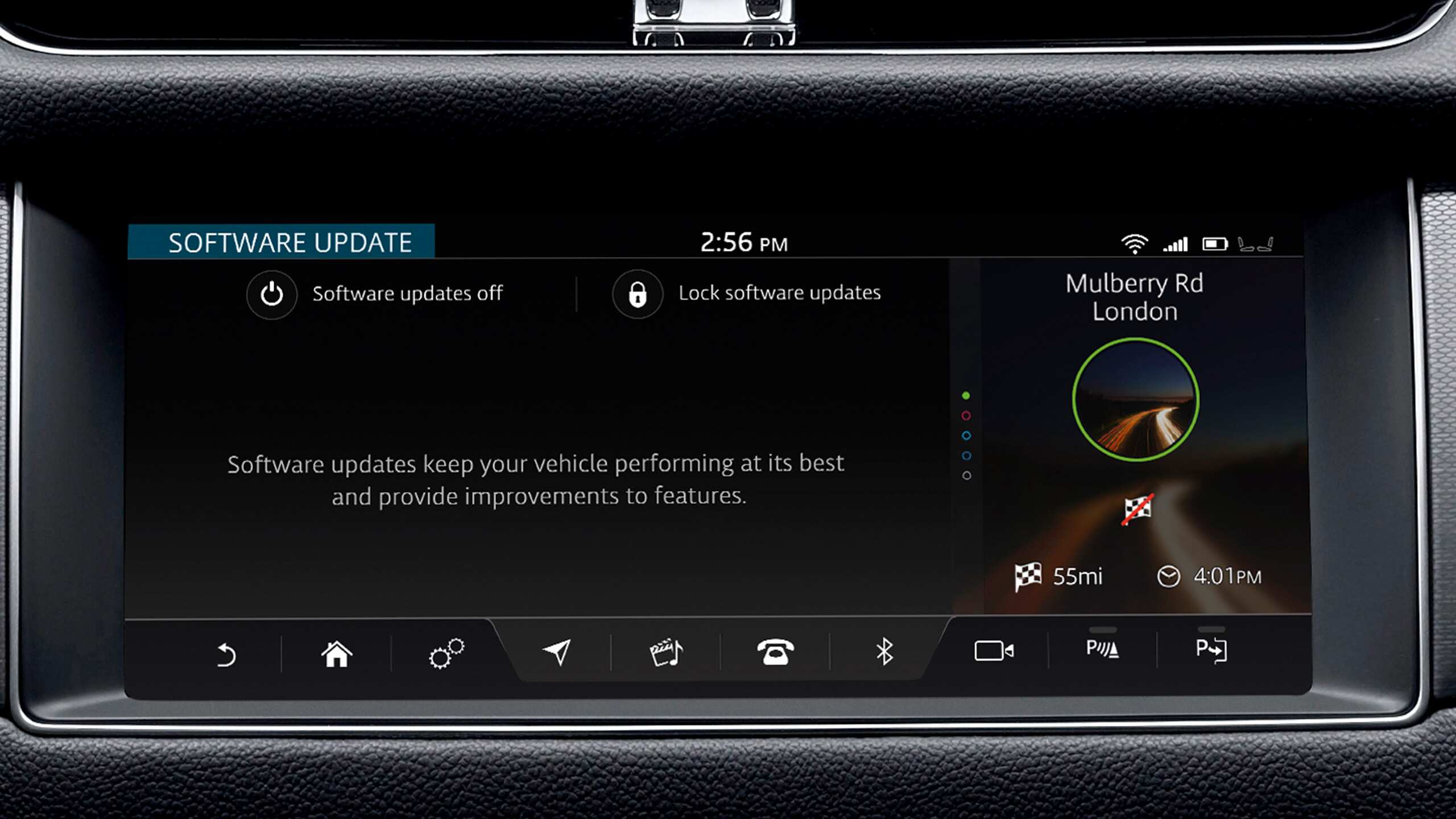 2. TURN ON
Go back to 'All Settings' and select 'Software update'. This menu gives you the option to turn software updates on. If they're turned off, simply press the power button to turn software updates to 'On'.
European model shown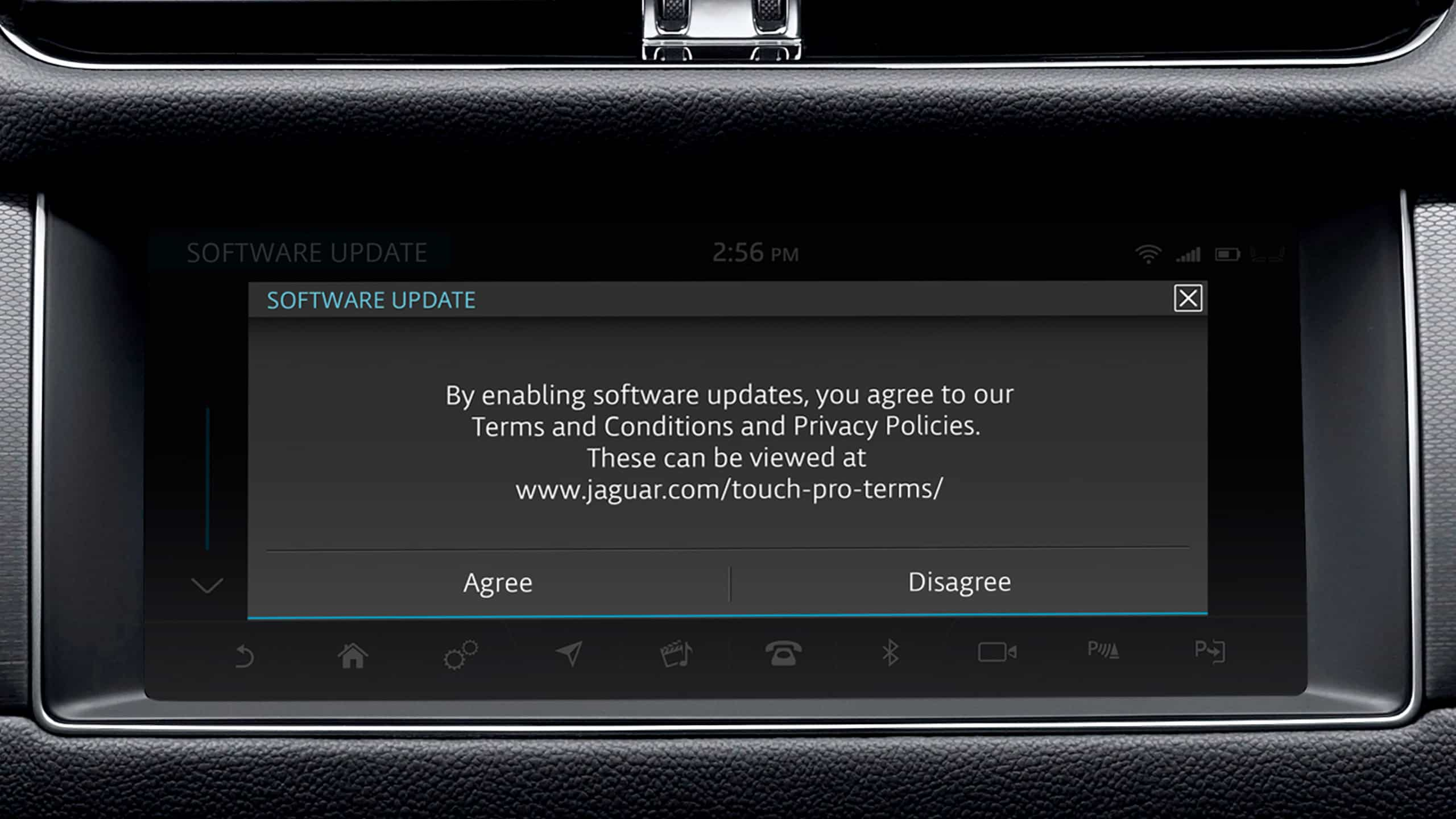 3. ACCEPT
This feature is subject to terms and conditions. If you've read and accept these terms and conditions, select 'Agree' in the pop-up to enable software updates.
European model shown
HOW TO INSTALL THE LATEST UPDATES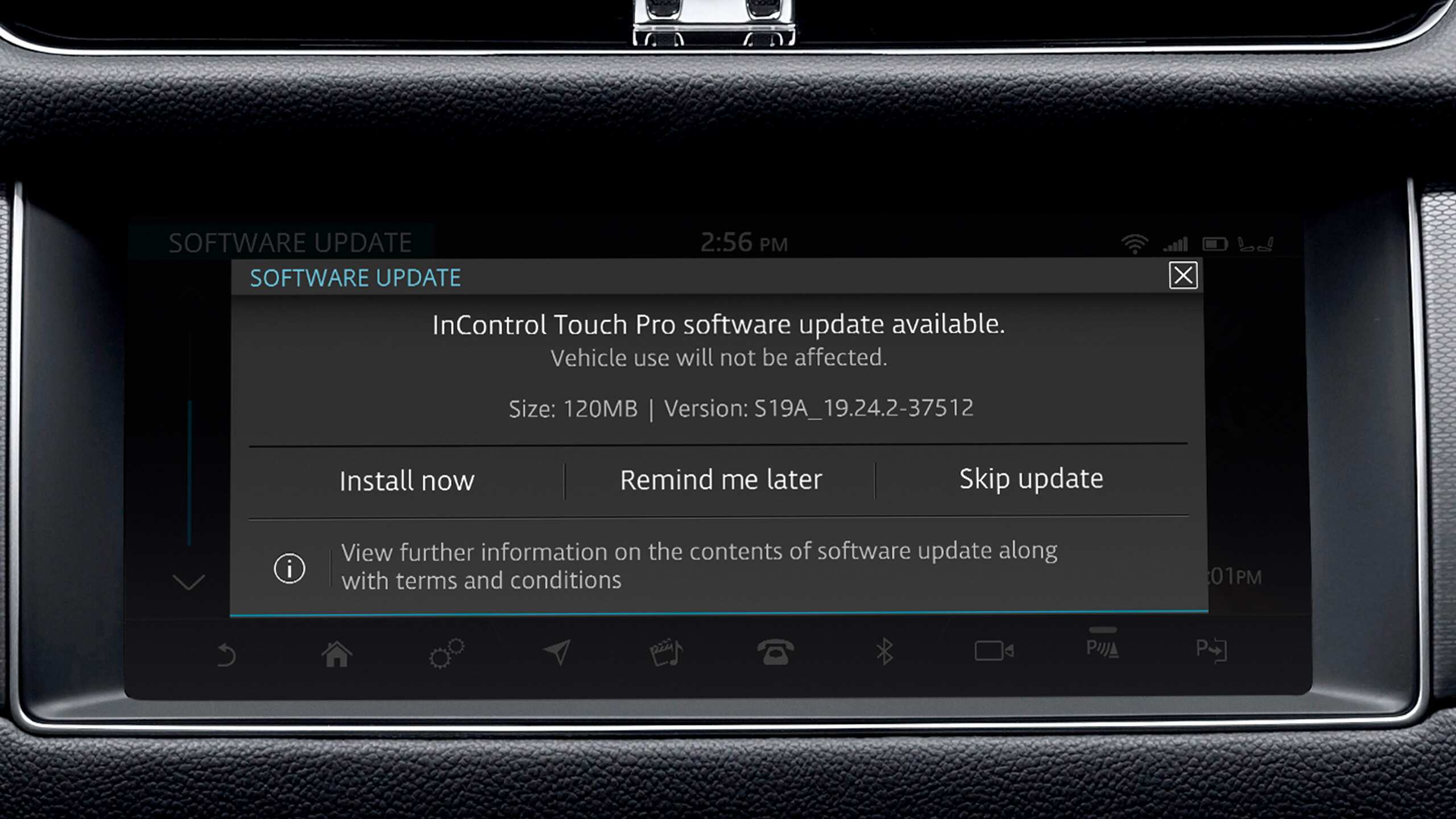 1. BEGIN UPDATE
Go to 'Settings' > 'All Settings' > 'Software update' and press 'Check for update'. If an update is available, a pop-up will appear on your touchscreen with three options: 'Install now', 'Remind me later' or 'Skip update'.
European model shown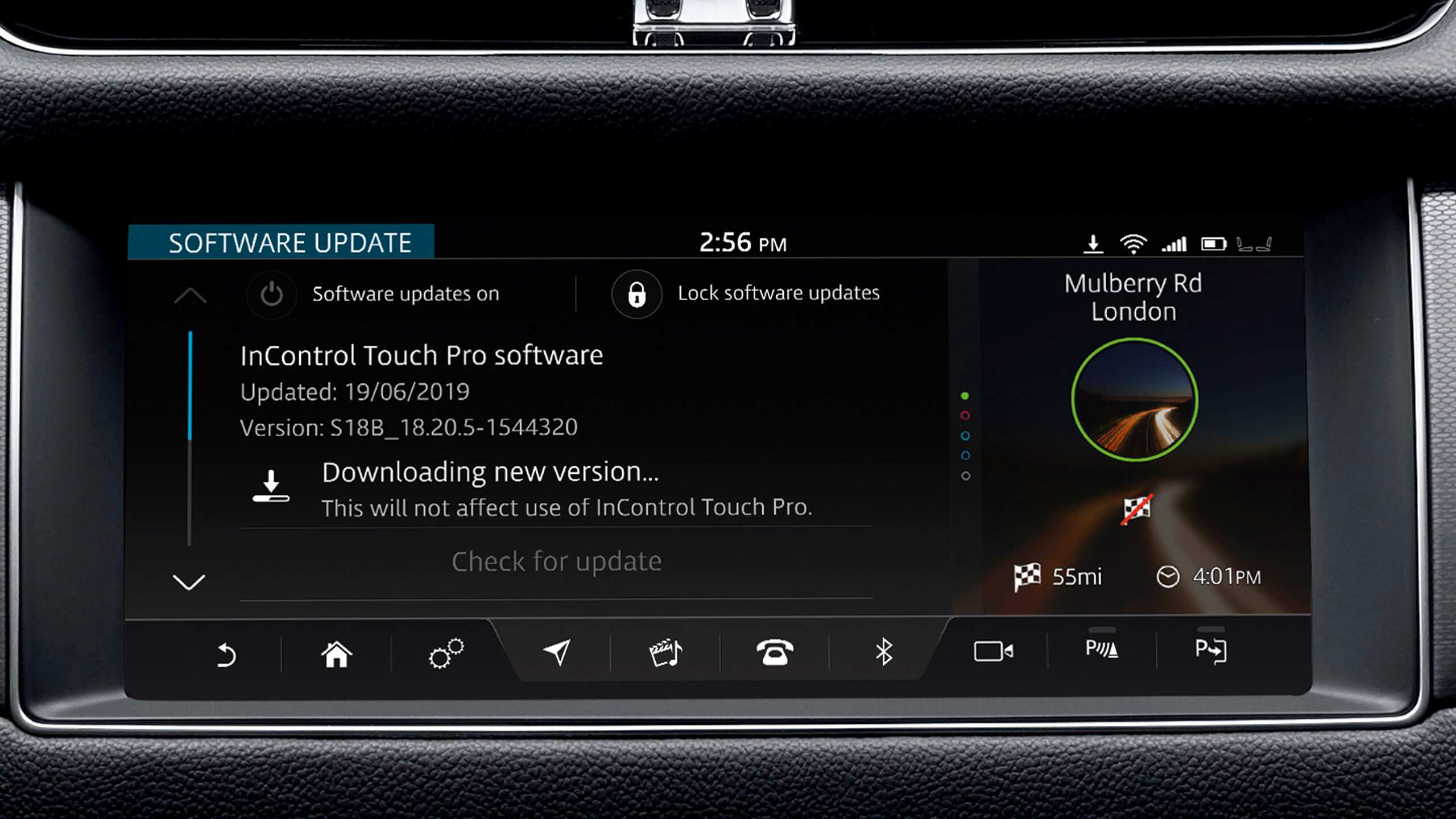 2. INSTALLATION
After pressing 'Install now' and agreeing to the Terms and Conditions, the update will start. You can continue to use your vehicle as normal while the InControl Touch Pro system updates.
European model shown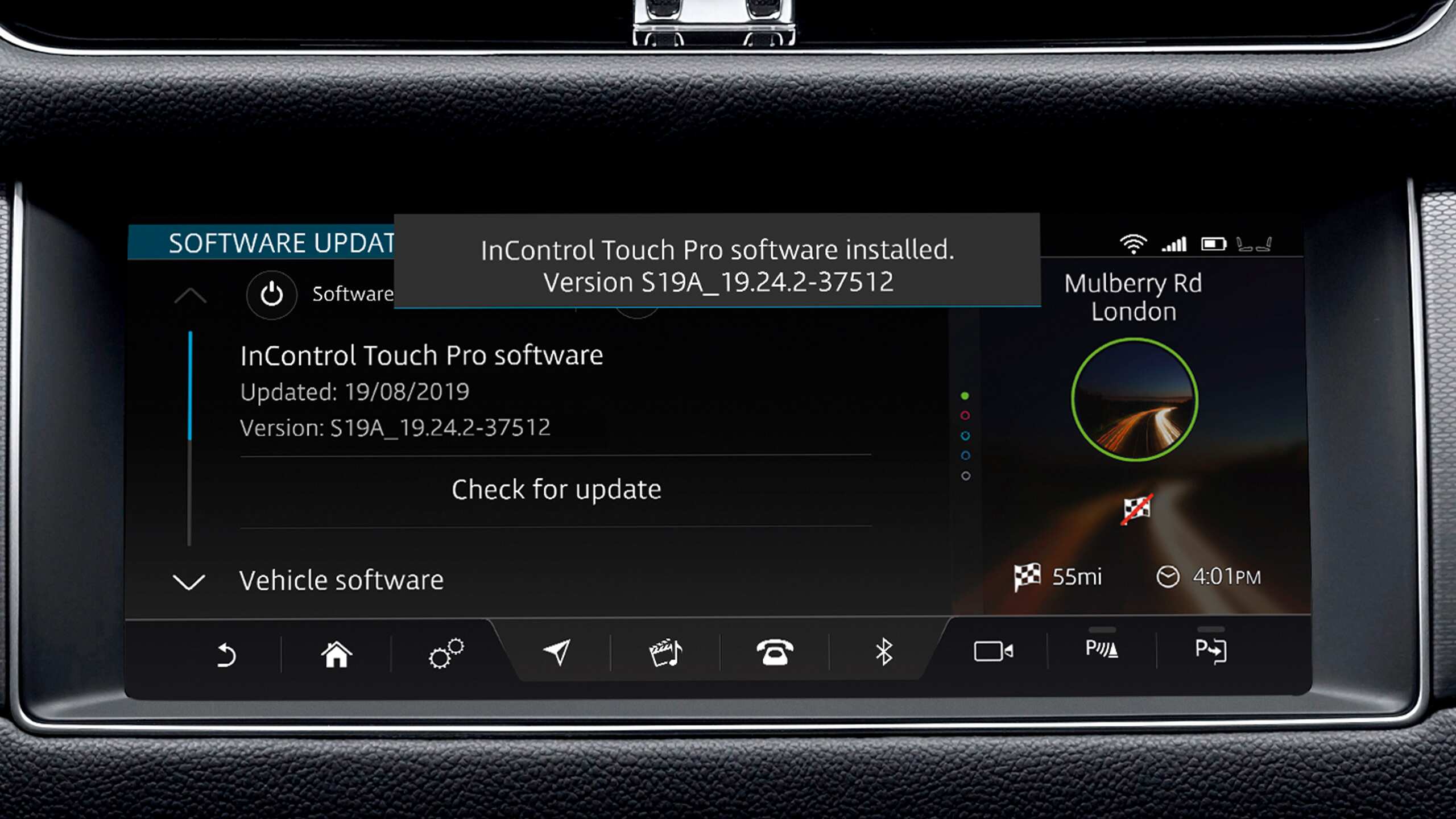 3. COMPLETE
You will receive a notification on your touchscreen once the update has been completed successfully. Your vehicle has now been updated to the new software version.
European model shown
1-20 DISCLAIMERS
Not all vehicles can be updated via OTA.