Access your favorite streaming platforms and information services without the need for your smartphone.
INBUILT LIVE APPS
Never miss a beat with instant news and weather delivered live to your touchscreen.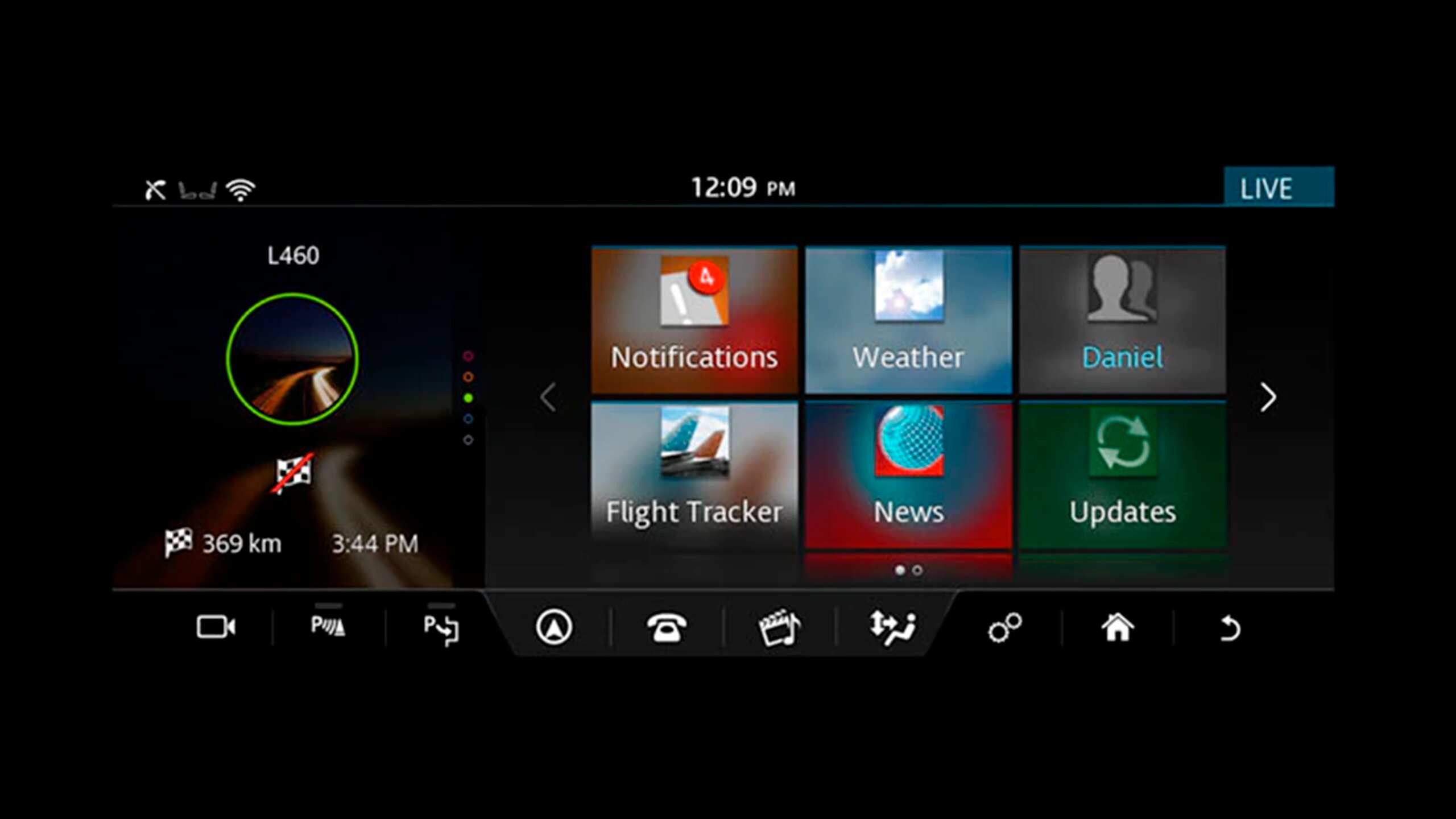 1. SELECT EXTRA FEATURES
To choose and access Live Apps, select the 'Extra Features' menu on your Jaguar vehicle's touchscreen.
European model shown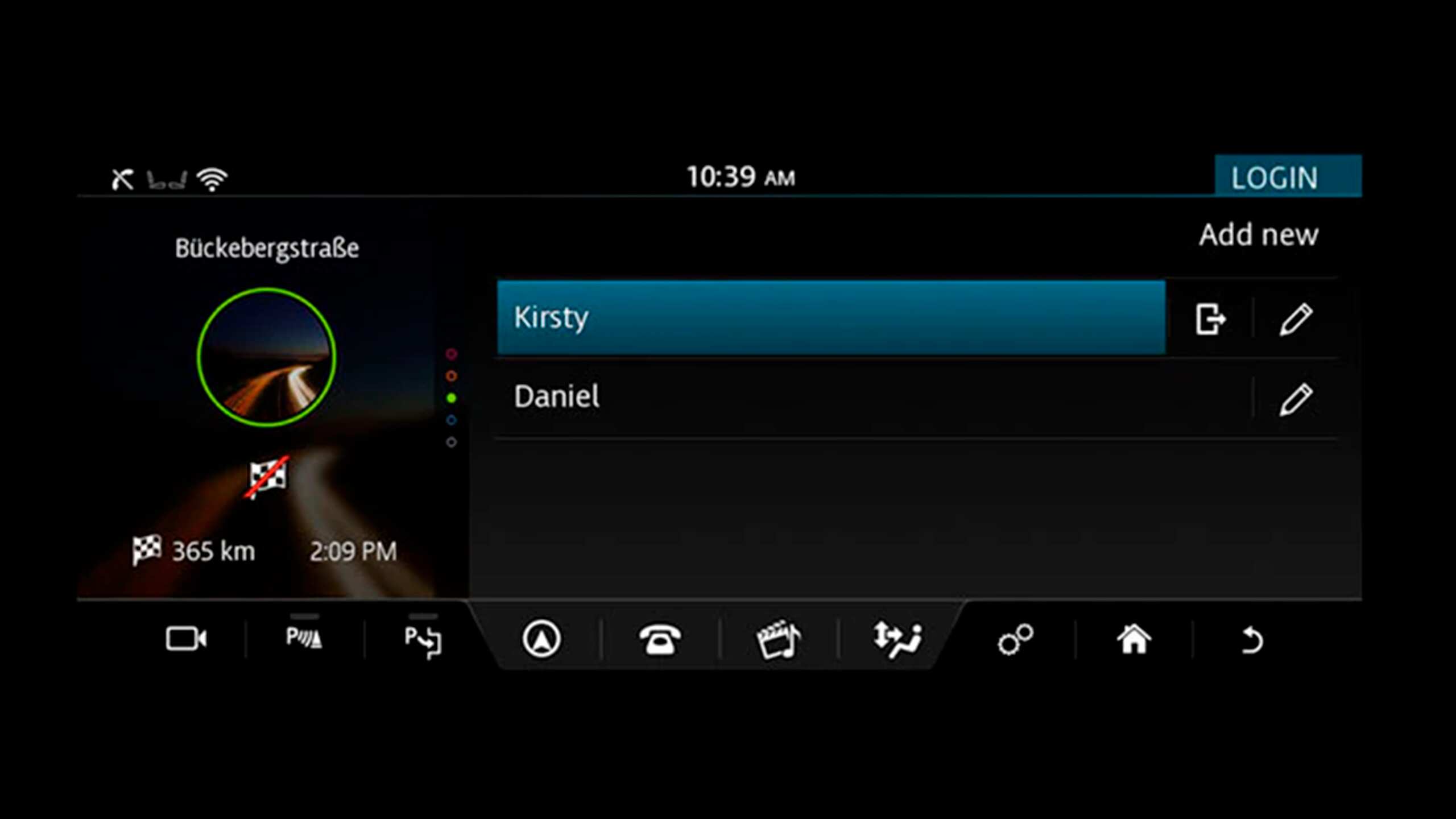 2. LOGIN
Login using your InControl account email and password. You can also choose a nickname and set up a PIN to login without having to use your account credentials every time. If you're not logged in, your preferences will not be saved.
European model shown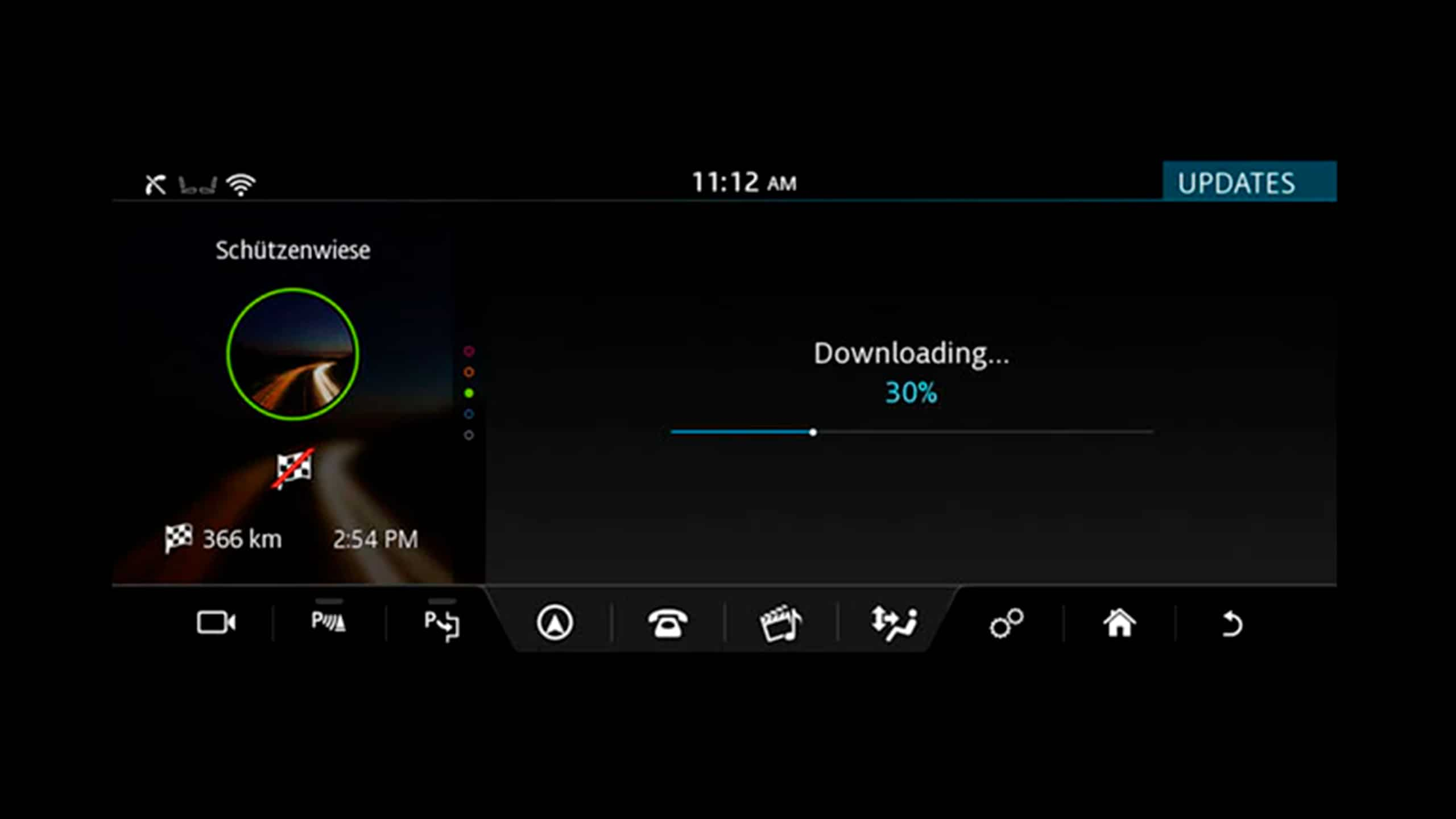 3. UPDATE
If a green down-arrow appears on the 'Update' tile this means updates are available.
European model shown
YOUR MOBILE STREAMING SERVICES
Link your InControl account with music and content from your Spotify account.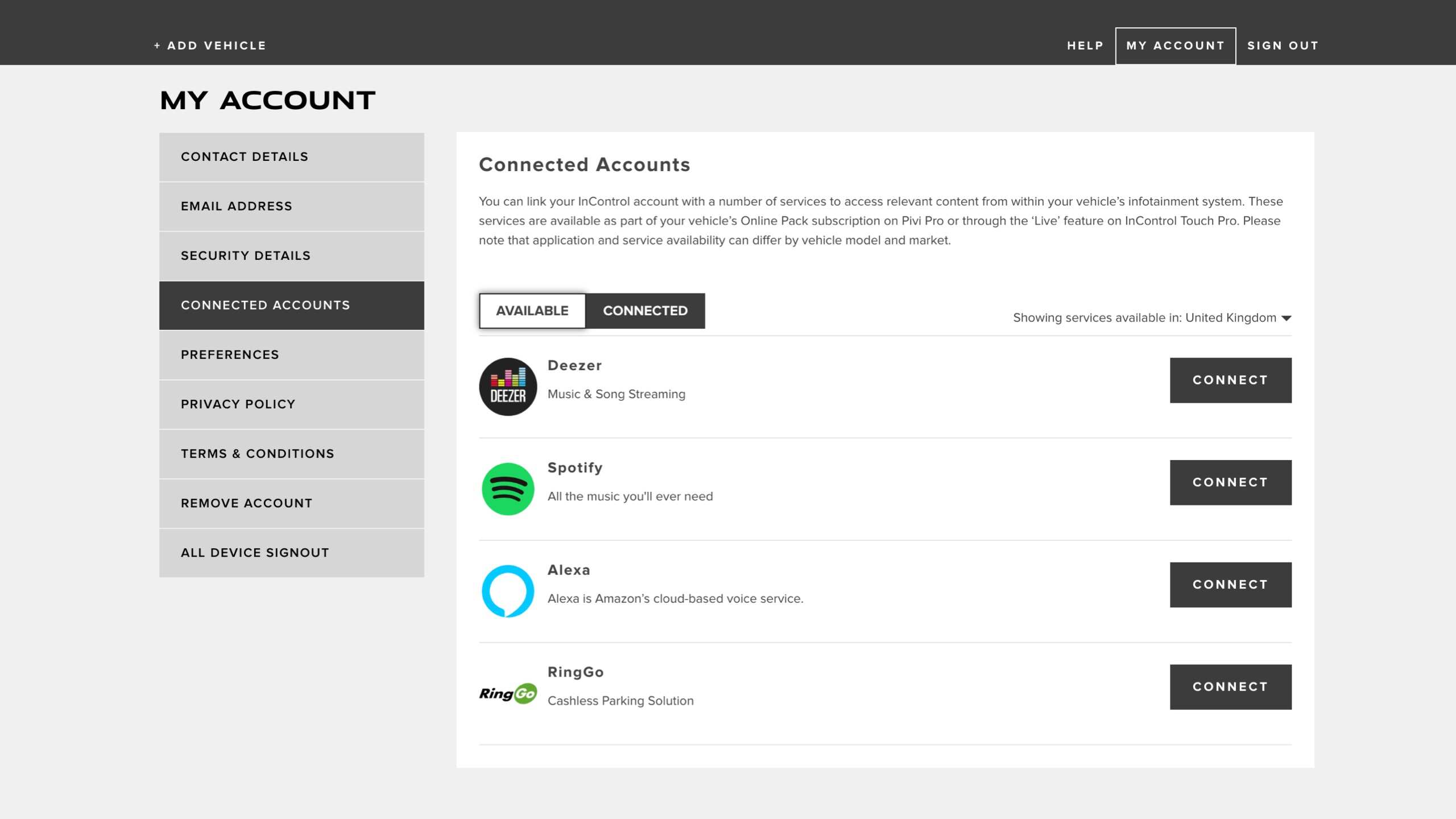 2. CONNECT ACCOUNTS
Click on the 'Connected Accounts' menu, select a provider and click 'Connect'.
European model shown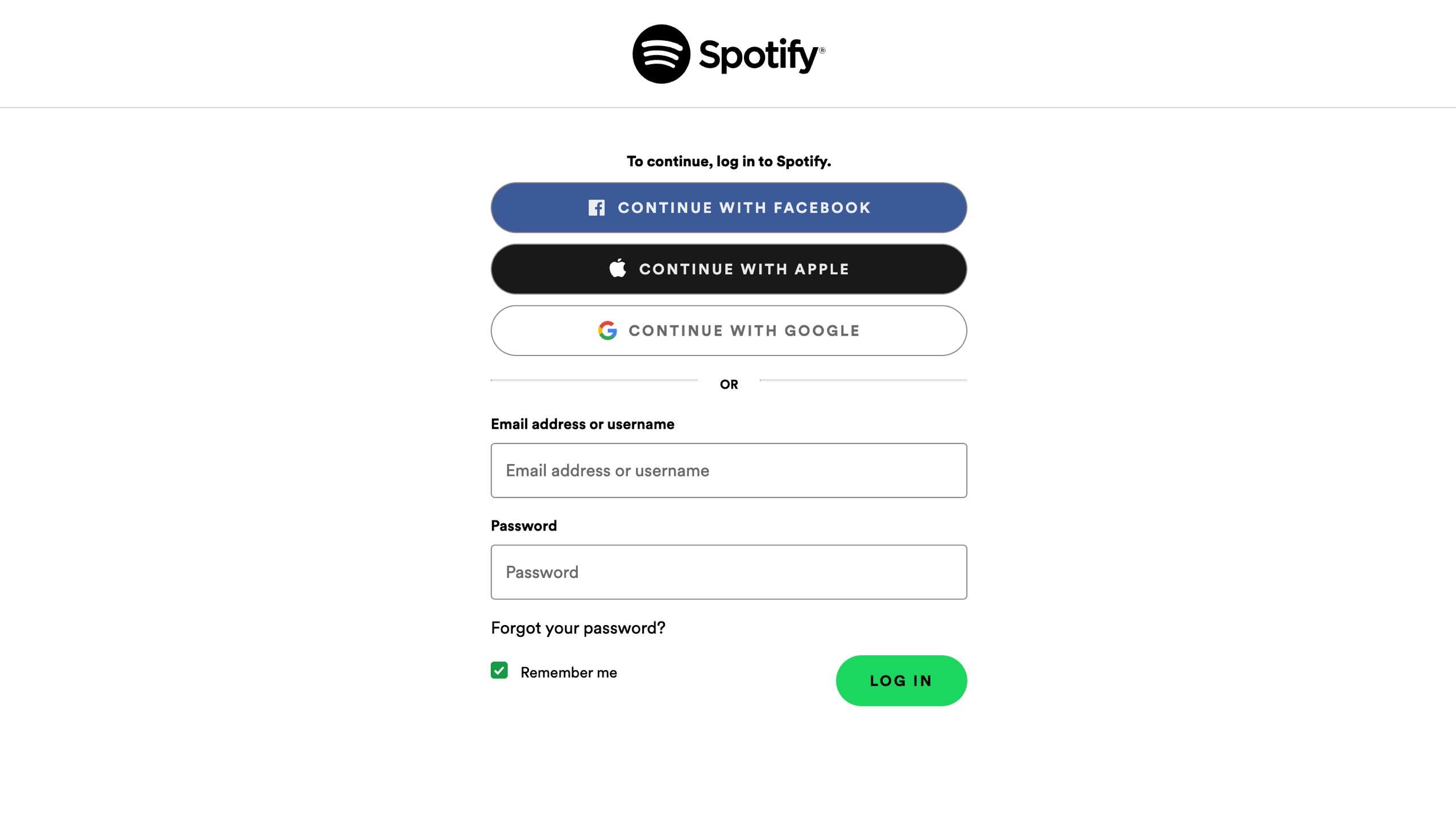 3. LOGIN TO THIRD PARTY PROVIDER
You will now be taken to the third-party provider* login site. Please use the login credentials that you created with the selected provider and not your InControl login credentials.
European model shown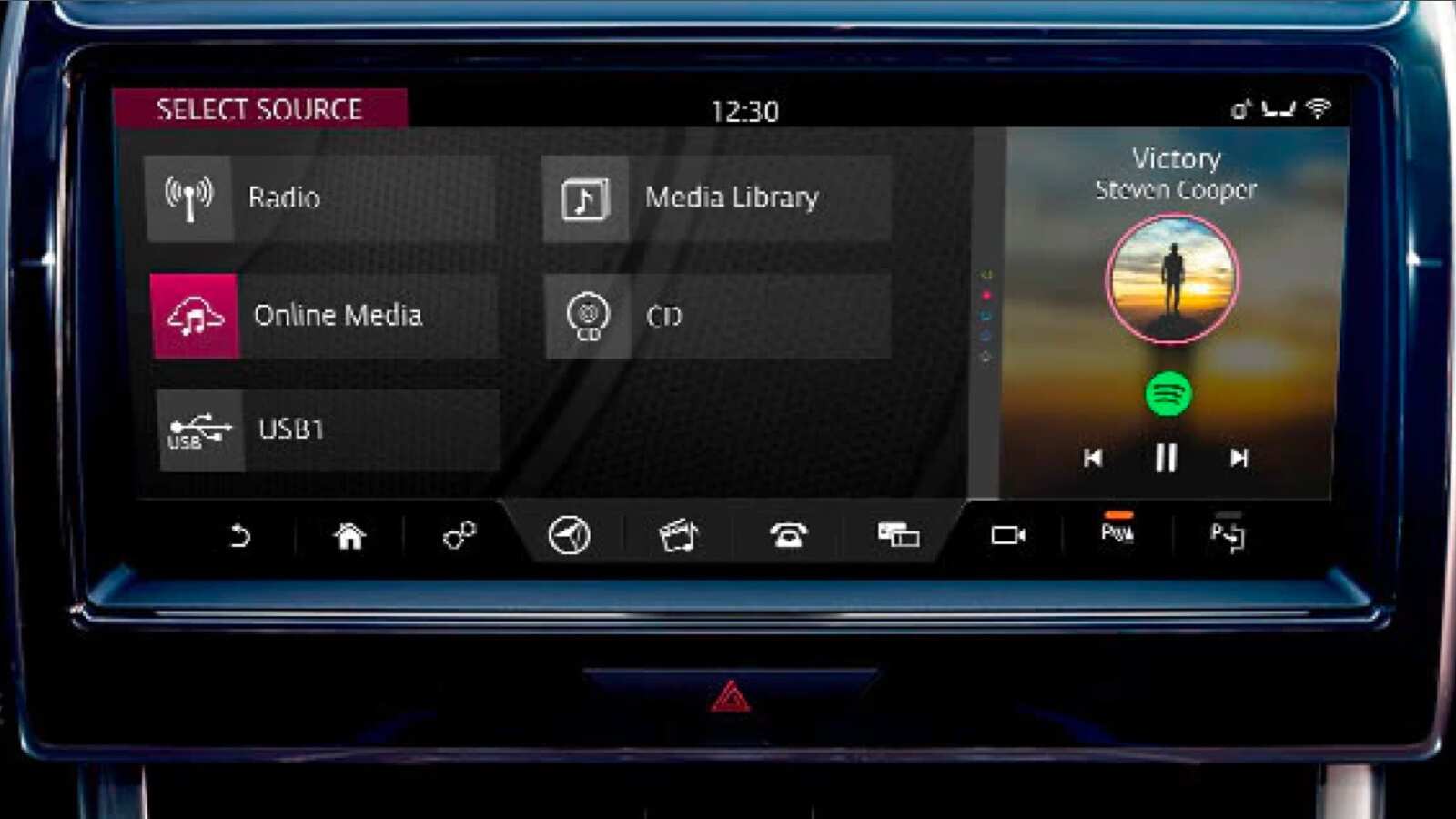 4. ACCESS INBUILT LIVE APPS
Once you have successfully linked your account, you can access it directly from your vehicle within 'Source' then 'Online Media'.
European model shown
1-20 DISCLAIMERS
*InControl features, options, third party services and their availability remain market dependent – check with your Jaguar Retailer for local market availability and full terms. Certain features come with a subscription which will require further renewal after the initial term advised by your Retailer. Mobile network connectivity cannot be guaranteed in all locations. Information and images displayed in relation to the InControl technology, including screens or sequences, are subject to software updates, version control and other system/visual changes depending on options selected.
Optional features and their availability may differ by vehicle specification (model and powertrain), or require the installation of other features in order to be fitted. Please contact your local Retailer for more details, or configure your vehicle online.
Compatible smartphones only.
Apple CarPlayTM is a Trademark of Apple Inc. Apple Inc end-user terms may apply.
Your car is prepared for Apple CarPlay. The services offered by Apple CarPlay depend on feature availability in your country, please see https://www.apple.com/ios/feature-availability/#apple-carplay for more information
®Android Auto is a trademark of Google LLC.
Your car is prepared for Android Auto. The services offered by Android Auto depends on feature availability in your country, please see https://www.android.com/intl/en_us/auto/ for more information.