The I-PACE allowed our designers the luxury of an uncompromised electric-only platform from the beginning.
"This is the first-ever battery-powered electric vehicle from Jaguar and opens a new chapter in the history of our legendary brand."
Ian Callum
Jaguar Director of Design
The I‑PACE allowed our designers the luxury of an uncompromised electric-only platform from the beginning. With a large battery pack between the wheels and motors on each axle, we had the opportunity to change the fundamental proportions of an SUV.

First, with no engine to accommodate up front, the hood has no need to be as long as in cars with an internal combustion engine. The cabin can be pushed toward the front of the car to give a purposeful "cab-forward" look from the outside while creating much more space inside. In the I‑PACE, rear passengers have legroom comparable to larger sized traditional SUVs
This in turn allows for a bigger front windshield, which, alongside the full-length panoramic glass roof, creates a greater feeling of space for all passengers.
Meanwhile, keeping the front and rear overhangs as short as possible and lengthening the space between the front and rear wheels — in order to house the large battery pack vital to the vehicle's range (estimated at up to 234 miles10) — gives the car a much more solid appearance on the road.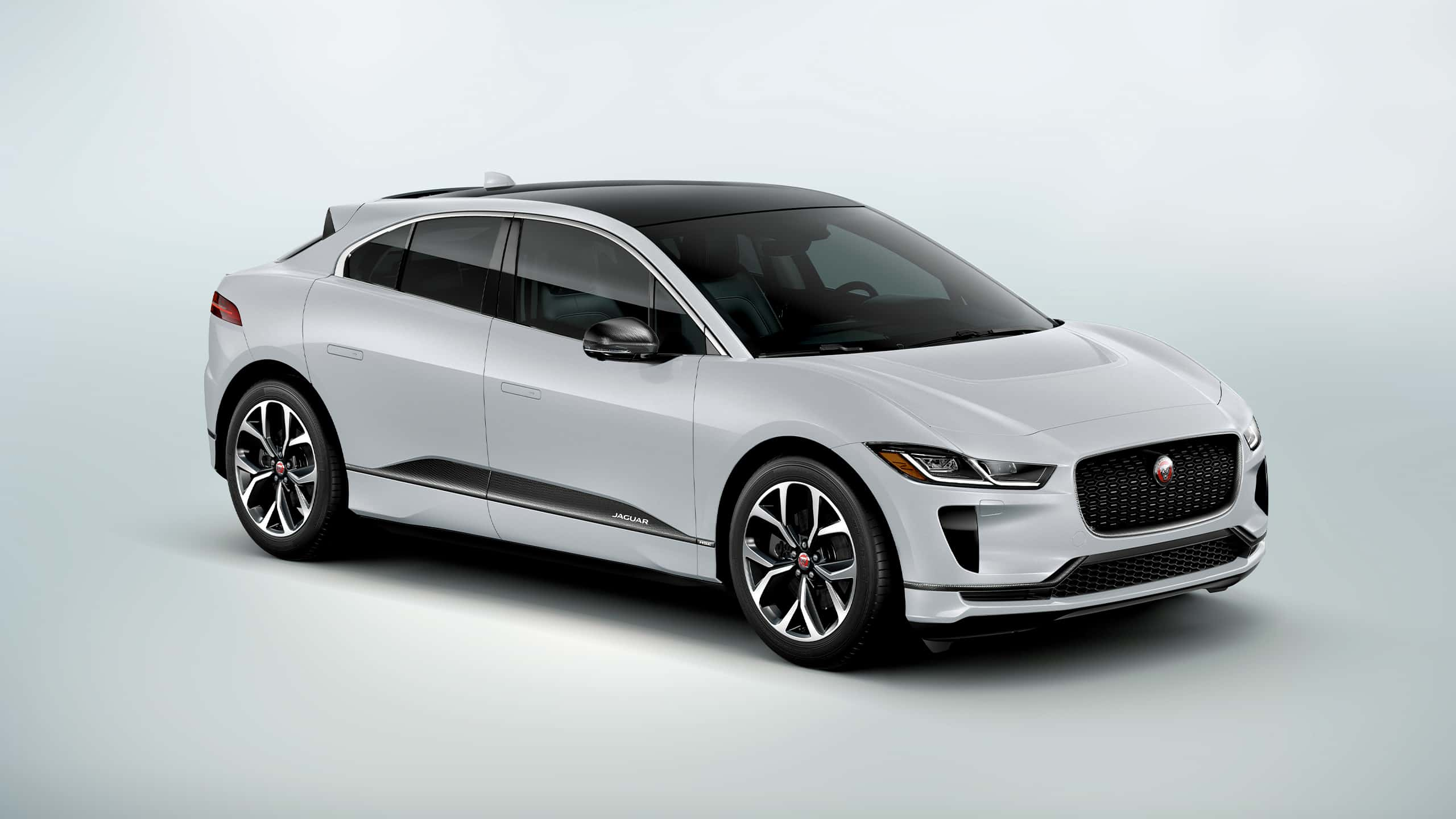 "We agreed upon this 'cab-forward' design in the early stages, which really is key for the front part of the roofline, but also for the impression of space inside."
Dr. Wolfgang Ziebart
Jaguar Land Rover Technical Design Director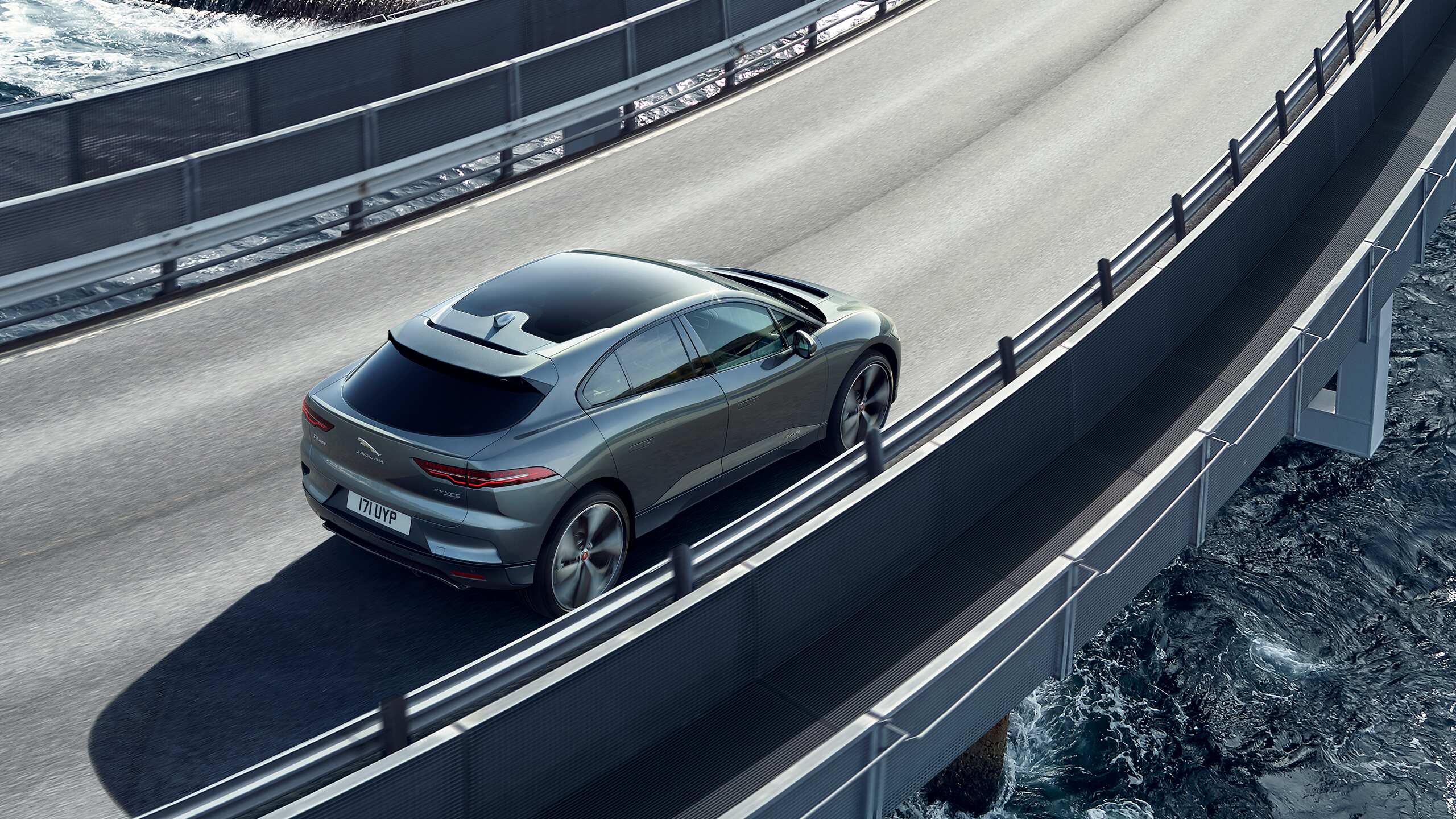 Despite this pleasing visual sense of solidity, the I‑PACE is aerodynamically excellent for its class. Features that help the I‑PACE achieve its 0.29 Cd drag coefficient include its curvy silhouette; Active Air Suspension, which lowers the body at higher speeds to smoothly cut through the air; door handles that stay flush with their panels and only deploy when needed; and cooling inlets that shut off when not required. There's also a large aero-optimized air channel from the front grille to the base of the front windshield — similar to that of the Jaguar C‑X75 concept car — which improves airflow when air does need to find a way through.
What is perhaps less known about aero efficiency is that the shape of the back of the car is at least as important as the front. To that end, a slim rear spoiler reduces lift; the rakish angle of the rear window is aerodynamically beneficial (while still able to boast 18 cubic feet of luggage space underneath); and the rear vents — where the exhaust pipes would be on a gas or diesel car — channel turbulent air from the rear wheel arches into a better shape behind the vehicle.
These are just a few of the ways that the superb aesthetics of the I‑PACE contribute to the SUV's aerodynamic efficiency and, ultimately, its range.