From TV dinners to pro chef, Aakash Trivedi takes us on a journey, one course at a time.
Four years ago, the only cooking tool Aakash Trivedi could master was his microwave. Now, this Jaguar XF owner is hosting dinner parties where he serves up anything but average macaroni and cheese.
"AT THE END OF THE DAY, EVERY DISH THAT I SERVE IS A STORY."
"When I was seven, I moved to India. The food, the places, the culture — that formed the person that I am today." That's why this evening's menu, a journey through the regions of India in five courses, is so special to him. "Knowing I could be creative in this space and create something of my own. That was very exciting."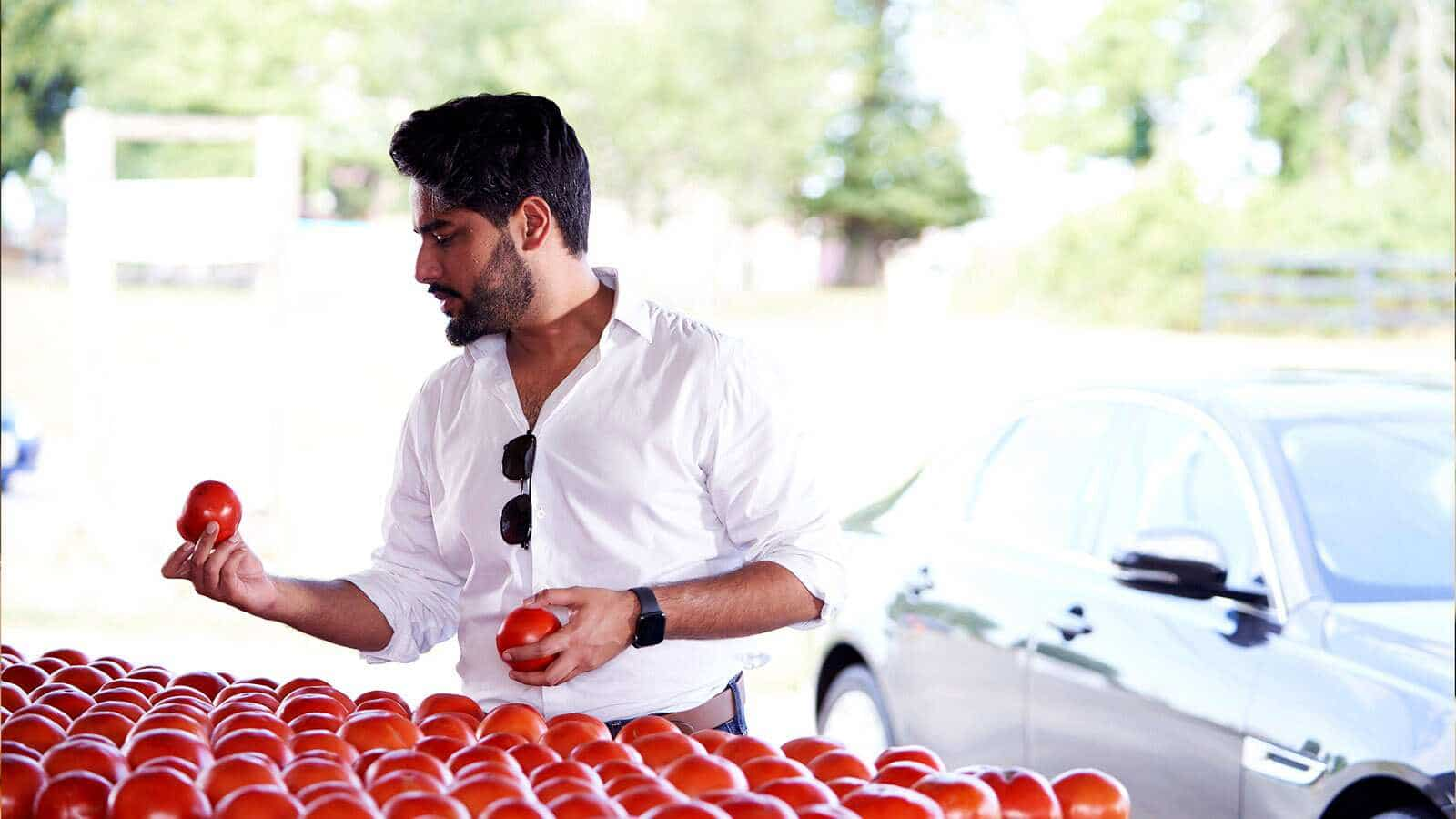 When only the freshest tomato will do.
A flair for culinary showmanship landed Aakash on a popular competitive cooking show, and caught the attention of platforms like Eatwith, companies that celebrate communal dining. They approached Aakash with the opportunity to make a living by hosting dinners he could curate himself. "I seized it on the spot."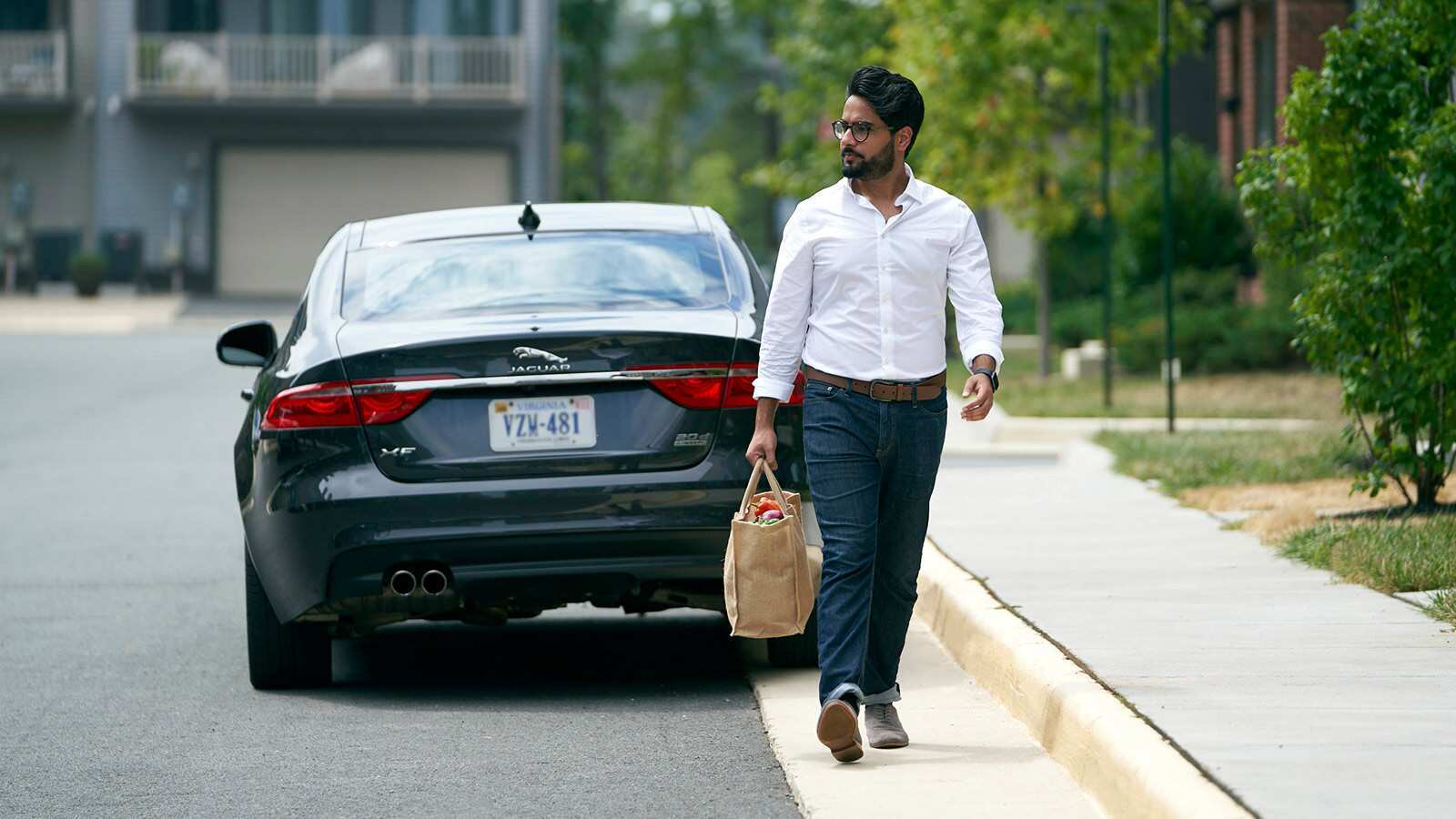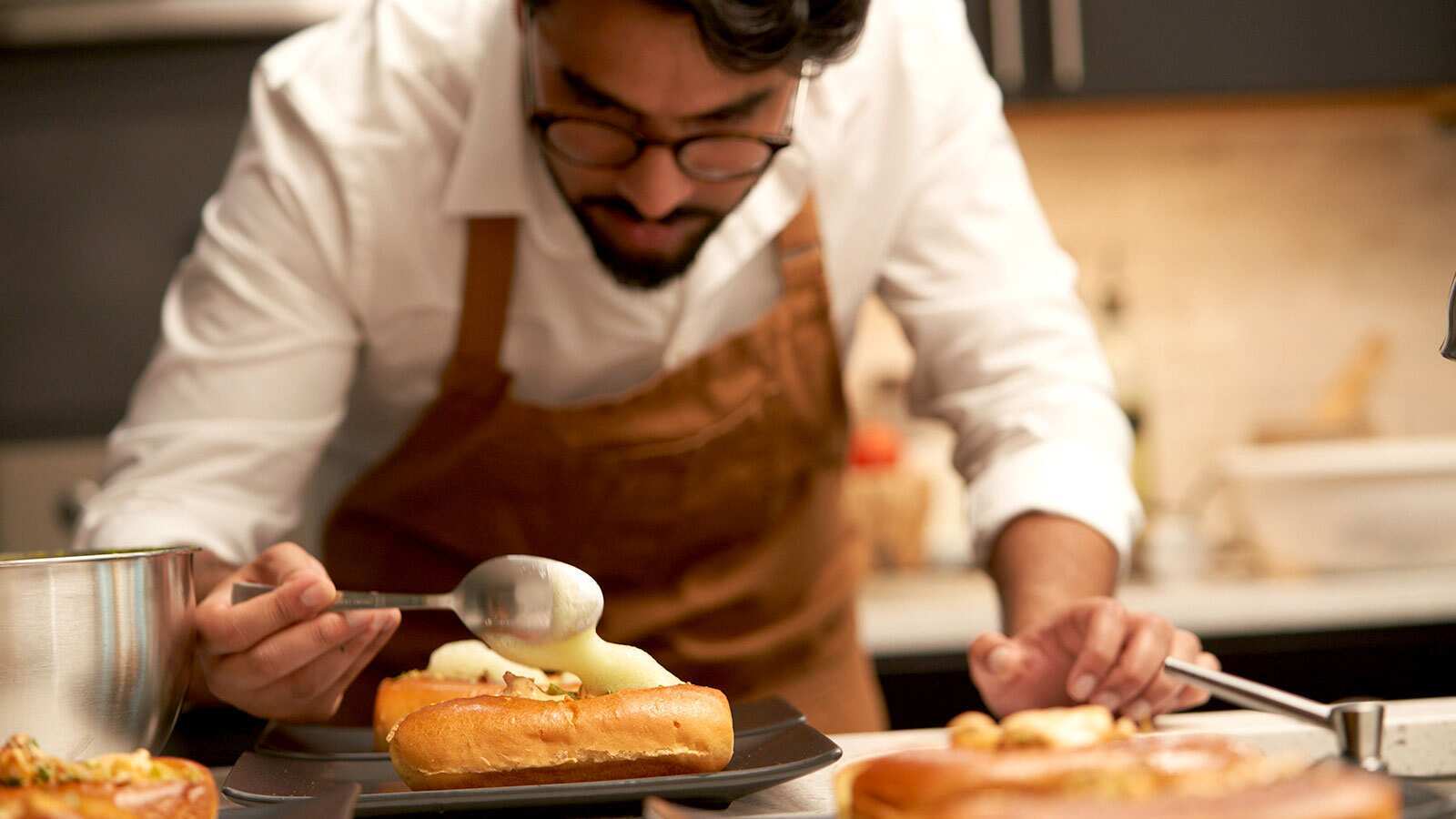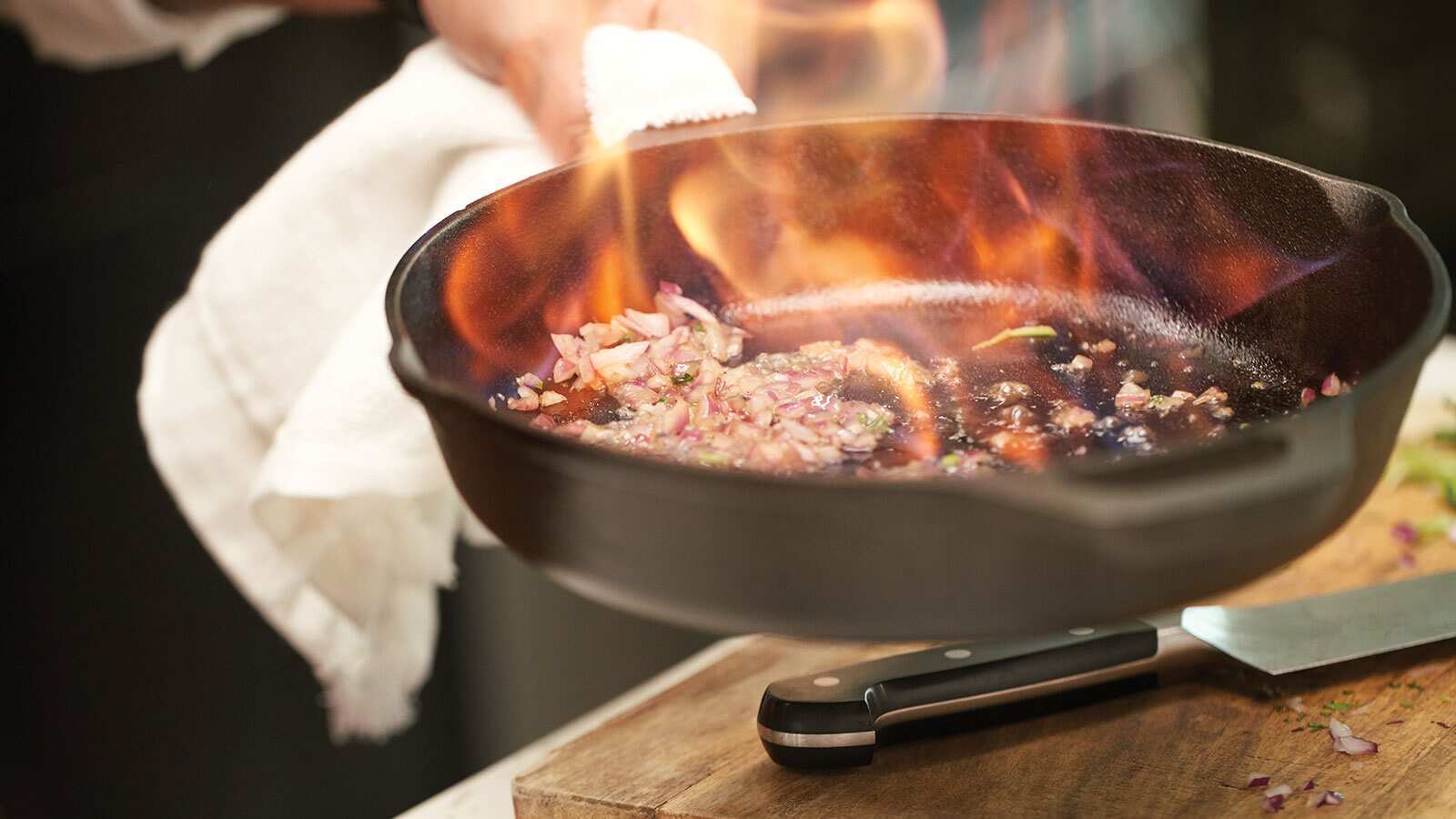 No stranger to commanding attention, choosing the Jaguar XF came easy. "It's a combination of individuality, power and style. That's what I shoot for, whether it's cooking or my personal life. I wanted something that stands out." And the car does stand out on this summer day as Aakash picks up ingredients for the evening's dinner. It's even become an extension of his kitchen. "A lot of times, I'll drive and come up with recipes."
Groceries are unloaded and prep begins. Mouthwatering aromas emerge from the kitchen while Aakash chops, dices and sautés. Guests arrive, and with each dish are taken on a culinary journey. Animated, he explains each one and takes a step back to admire his hard work. "Every time someone comes over and has a bite, my favorite moment is just looking at the reaction to what they're eating."
"BEING AN INDIVIDUAL IS WHAT I WANT PROFESSIONALLY AND IN MY COOKING. AND FOR DRIVING. THAT'S WHY I CHOSE JAGUAR."
Trivedi believes It's important to offer something no one's had before. Growing up in India, no one expected him to grow up and become a professional chef. "My mom still lives there. She's really proud of me." But challenging the status quo has always been important, even when it came to his XF. "Being an individual is what I want professionally and in my cooking. And for driving. That's why I chose Jaguar. To stand out from what's out there."