Peering into the backseat of AJ's Jaguar XE, there is his baby, Gigi, a huge grin on her face, staring back. Gigi seems a bit on the heavy side, but AJ explains that for a pit bull, she is actually petite for her age. Now inseparable, AJ and Gigi weren't always this close. Bonding with a shy rescue dog takes work. "She's taught me patience," says AJ. "She let me know that sometimes you have to take a deep breath and take a step back sometimes. My self-awareness has had a lot to do with her."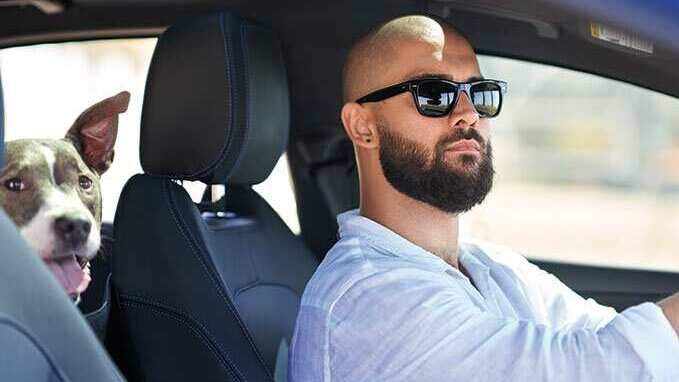 AJ currently works at a fast-paced critical care unit in Los Angeles, but his background as a traveling nurse has taught him more than just how to preform life-saving techniques. "In the beginning, nursing was more about being the best I could be and learning all I could. But over the years, you learn that compassion and kindness are just as important in this field. What I love most about my job is just being able to connect with people and assuring them that it's going to be fine." That kind of empathetic outlook has helped AJ complete his master's in cardiac nursing and will surely be an aid as he completes his post-master's in mental health.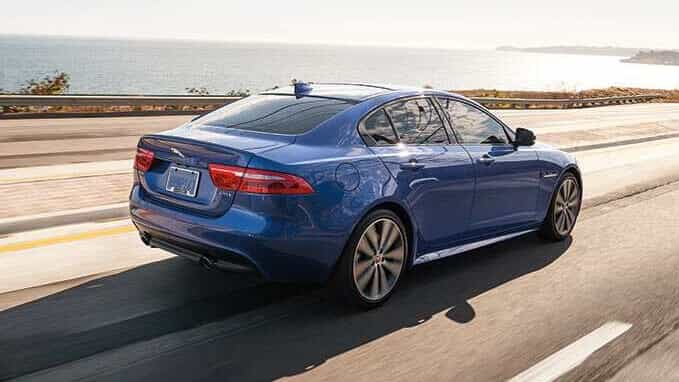 With such a demanding schedule, AJ makes the most of his time off. One of his favorite ways to unwind is getting out of the city. "One thing that I've found that helps me get through a particularly trying shift is having a vacation or something to look forward to," he tells us. Today's excursion is a bit closer to home—spending the last day of summer by taking Gigi to the beach.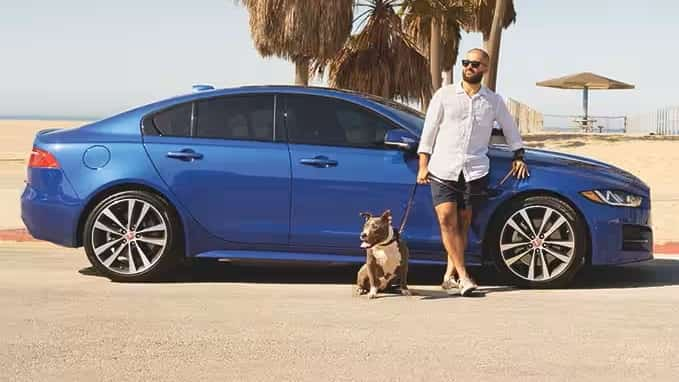 AJ's getaway vehicle of choice is the Jaguar XE, a bright and beautiful blue. "In a sea of black and gray cars, why be the same?" he asks. And in a city like Los Angeles, you are the car you drive. "I wanted a car that projected who I was and where I wanted to go as a mentor, as a person who's earned a master's, a person advancing in their life and career. The XE was cool, it was sexy, but also elegant and refined. I think that that's what motivates me to take it to the next level." Besides it's striking good looks, the vehicle's power was another draw for AJ. "I love putting the XE in Dynamic Mode. The response and the rev of the engine... it's incredible."
"IN A SEA OF BLACK AND GRAY CARS, WHY BE THE SAME?"
The only one who approves of the car more than AJ is Gigi, who, after a long day at the beach, instantly falls asleep in the backseat. As they coast down the sunset-drenched Pacific Coast Highway, AJ lays out his plans for the future. He will work toward a doctorate and wants to continue to cultivate the relationship he has with the hospitals and people that have gotten him where he is today. He explains, "Regardless of how difficult things have gotten, I've never lacked support. I just want to give back as a form of paying it forward."